Send Inquiry
Time And Attendance System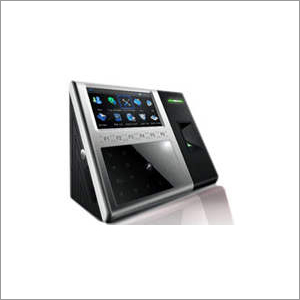 Time And Attendance System
Our Time And Attendance System has an integrated cloud based attendance management software. Consist with an advanced biometric finger print authentication device, it is a standard, self contained and wall- mounted equipment. In addition, Time And Attendance System also has a finger print scanner to enroll & verify users, store their finger records, keep logs & interface with computers.
Specification :


System Specification

Processor:

Multi-Bio 600

Memory:

256M flash, 64 SDRAM

Camera:

High Definition Infrared Camera

Display:

4.3" TFT with touch screen

Storage Capacity:

Face:700, Fingerprint: 3000, Card:10,000, Transaction Logs:100,000

Back-up Battery:

2000 mAh

Communication:

TCP/IP, RS232/485

USB-HOST:

Two

T&A functions:

Extendable Scheduled-bell, DLST, Self-Inquiry, Work Code, Short Message, T9 input Webserver

Simple A&C function:

electric lock, door sensor, exit button, Wiegand output,

Optional functions:

WIFI, GPRS, serial printer, Mifare/HID/iClass, backup battery

Power Supply:

12V 3A

Verification Speed:

< 2 sec

Operating Temperature:

45

Operating Humidity:

20%-80%

Dimension:

193.6 x 165.2 x 86 mm
Popular Brands : Space Arcade Telescopes, Celestron Telescopes, Bushnell Telescopes, Nikon Telescopes.